3 Strength Exercises to Reduce
Back and Hip Pain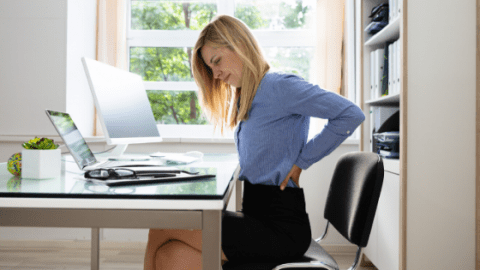 Does your back stop you from doing the things you want to do?
We help people restore and maintain functional, balanced and pain-free movement for their daily life activities. Whatever your life includes from lifting kids or grandkids pain-free to running, cycling, gardening, working, getting out of bed, weightlifting and beyond, we can help you get you back to doing what you love.
Many people suffer from pain in their back and hips mainly due to the shortening of the hip flexors and glutes. The hip flexors and glutes are the muscles that help you bend and lift your legs. Sitting for long periods of time in a car or at a desk can shorten these muscles causing pain the hips and back. Working to lengthen and strengthen these muscles reduces the pain during movement.
We have helped many clients just like you by doing exercises like these in Physical Therapy or reformer Pilates Classes. If you feel pain in your back and hips doing simple tasks and daily activities, these 3 exercises could help you!
If you have questions about your specific back, hip, neck or shoulder pain, please contact us!
Your journey starts today.
Do you want to reduce back and hip pain? Fill out your details to get FREE access to the exercises by email