Meet the Finesse team of Physical Therapists and Instructors.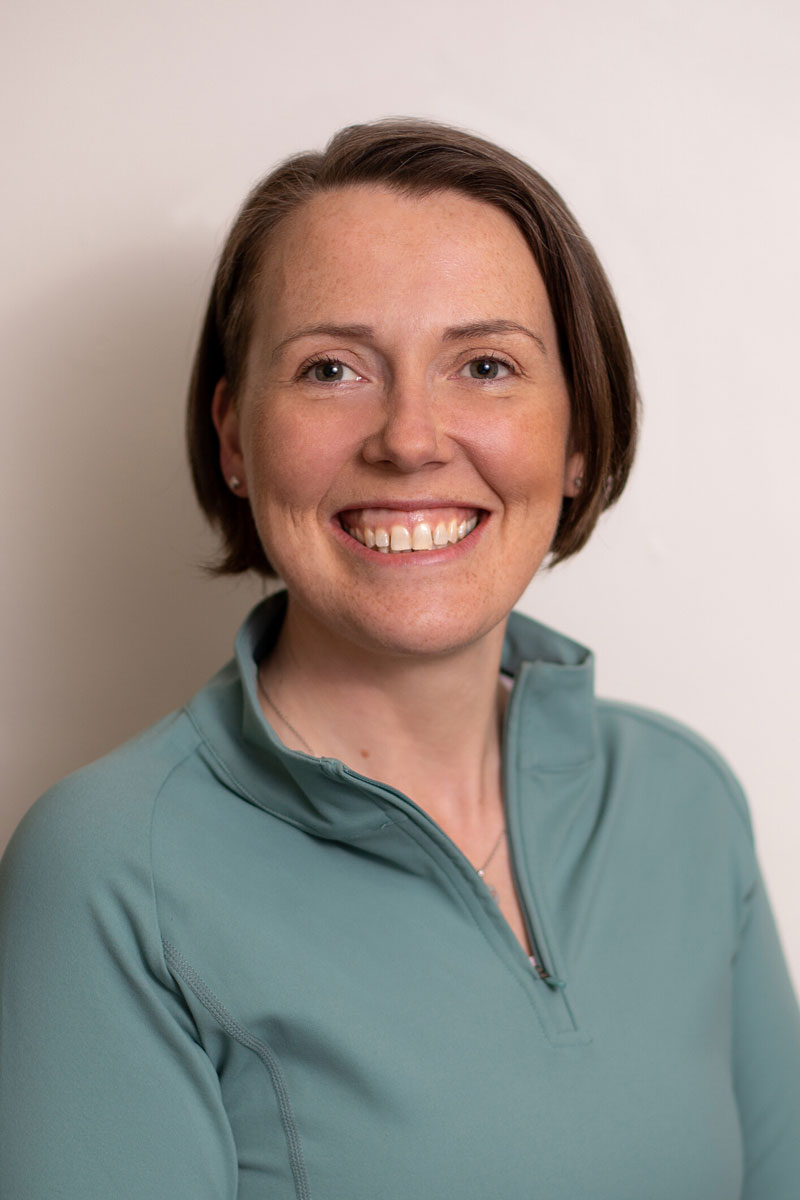 Hi, I'm the founder of Finesse Movement. I became interested in people's injuries, pain and dysfunction while working as a gym instructor in my early 20's.
Always being an active person even then I was plagued with back pain and niggling injuries and so I discovered Pilates and the benefits it had to help my body while maintaining all the sports and exercise I was doing at the time. In 2004 I took my education further and trained with the Institute of Applied Science and Physical Therapy and became an IAPT Physical Therapist in 2007. All the while I had been doing Pilates to help support my body in the daily pursuits. Becoming a Pilates instructor was the natural next step and trained with STOTT pilates in 2010.
In 2012 I opened Finesse Movement Maynooth and have never looked back. I love helping people feel better in their bodies. It is the only place we have to live, and we want it to work from strength and comfort. Originally I'm from Dublin, but now live in Kildare with my wife and business partner Karen, my step daughter and my very large fur baby Cindy.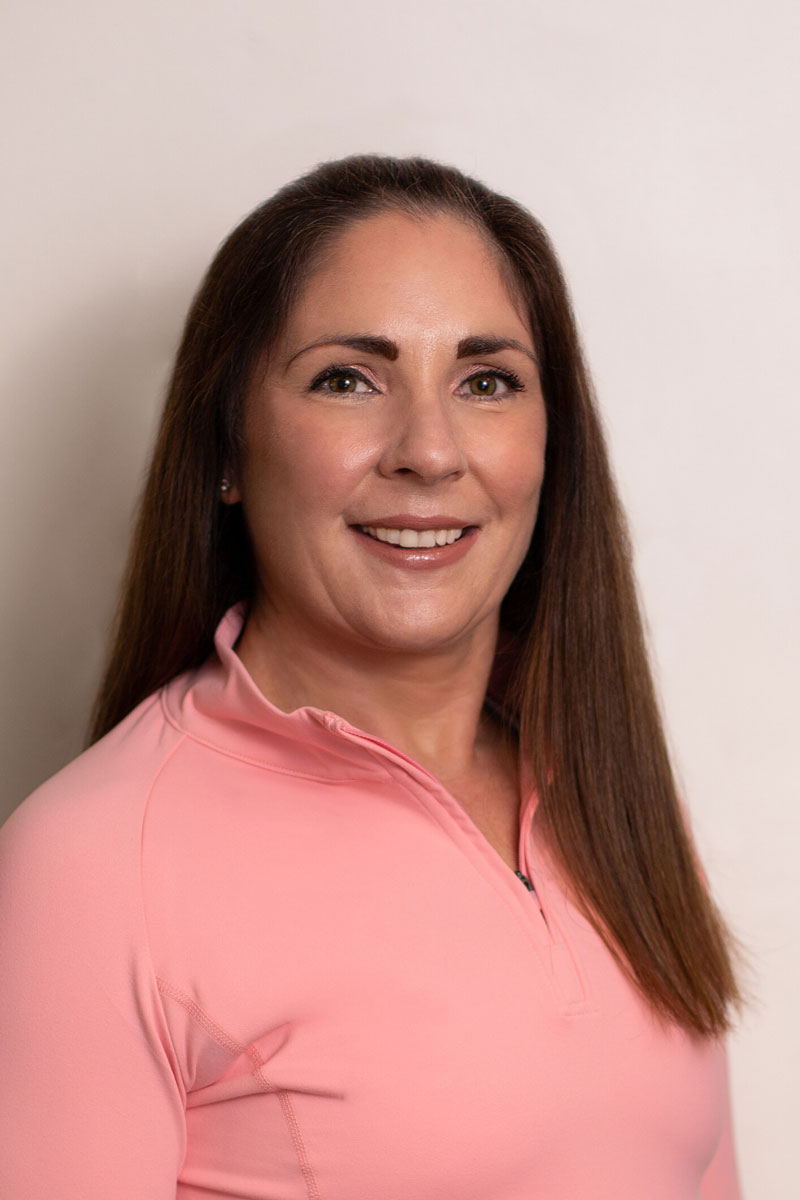 Karen is a Stott certified Pilates and Ballet Barre instructor with injuries and special populations. She is also a qualified TRX instructor, and has completed many workshops to develop her knowledge of movement further. Always an avid Hockey player through school, college and beyond it was through a back injury she sustained whilst playing her beloved sport that introduced her to the world of Pilates. After many years of self-practice and a career in Marketing she decided on Pilates as a change of career and hasn't looked back since.
"My desire when teaching clients is to improve their posture and movement patterns for everyday activities or sports related performance." Karen's focus has always been on creating a class experience that is challenging, creative and gets you moving and connecting both body and mind.
Karen frequently participates in a variety of workshops as she believes "you never stop learning, diversifying, growing your knowledge and finding that inspiration wherever possible". She believes that Reformer Pilates has a positive impact on your health whatever level you're at. "Everybody will feel the benefits of Reformer Pilates, after just a few sessions'. When she's not busy putting her clients through challenging workouts, she is a busy Mum to 11 year old Georgie. She encourages her to participate in as many activities as time permits, and as a result she spends a lot of time ferrying her from one activity to the other! "I want Georgie to learn and enjoy the benefits of exercise and movement the way I do so that she can stay healthy in both body and mind."
Karen makes time for herself by regularly going for an early morning run, she compliments this with her Pilates practice. Spending quality time with Family & Friends comes very high on her list too.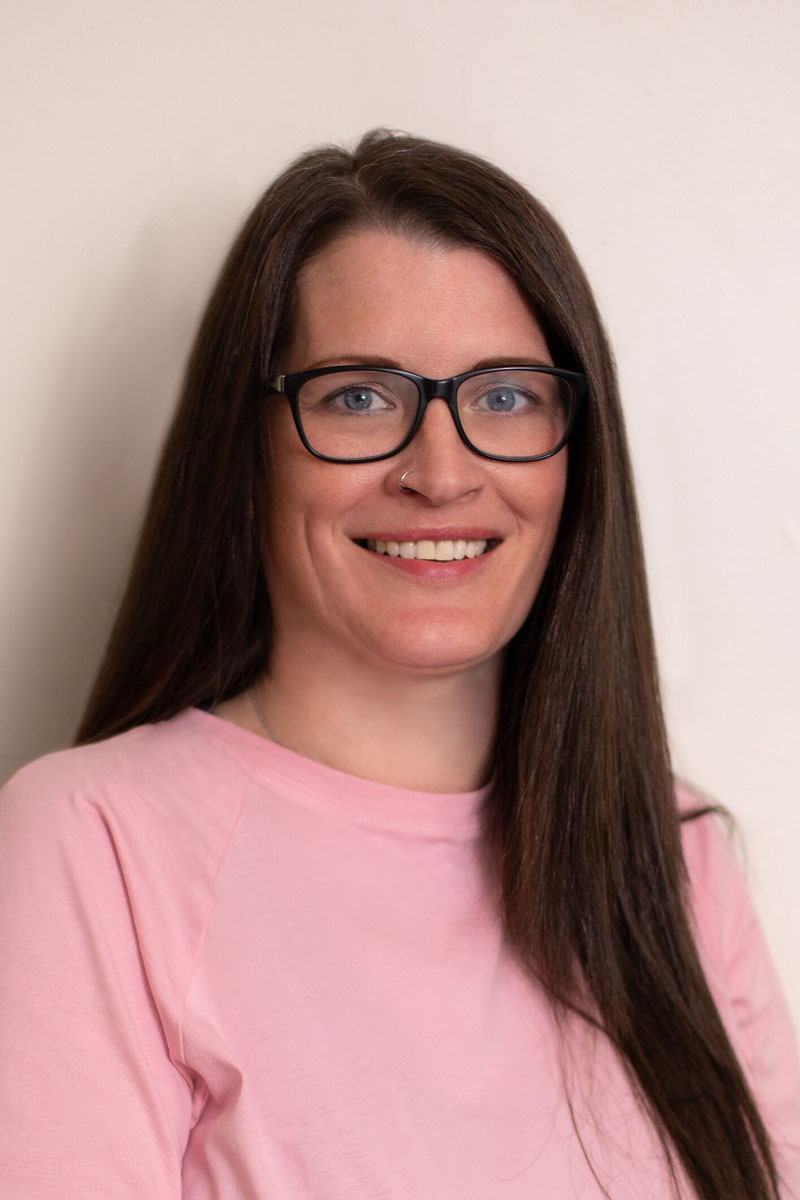 I'm Gael, before joining the Finesse Movement team, I spent nearly 20 years in the logistics industry. During my time there, I developed my  primary professional skills  in People Management, Accounts Receivable, Customer Service, Project Coordination and Business Planning. I also achieved a  Bachelor's Degree focused in Leadership & Business Management.
I joined Finesse Movement when I needed to strike a better work life balance, and I haven't looked back since.  I get to use all my professional skills working with people and helping them achieve their goals. It's a dream come true. I also get to work with one of my longest and better looking friends, Eleanor. She's a dream boat to work with. 
Outside of work I'm married with 2 children and a dog. I've  always had a huge passion for sport and played rugby for Clondalkin RFC. While working at Finesse I've learned how effective Pilates can be to complement this training.  I'm an avid Leinster supporter and if anyone knows Johnny Sexton, I'd love to do a Pilates session with him one day.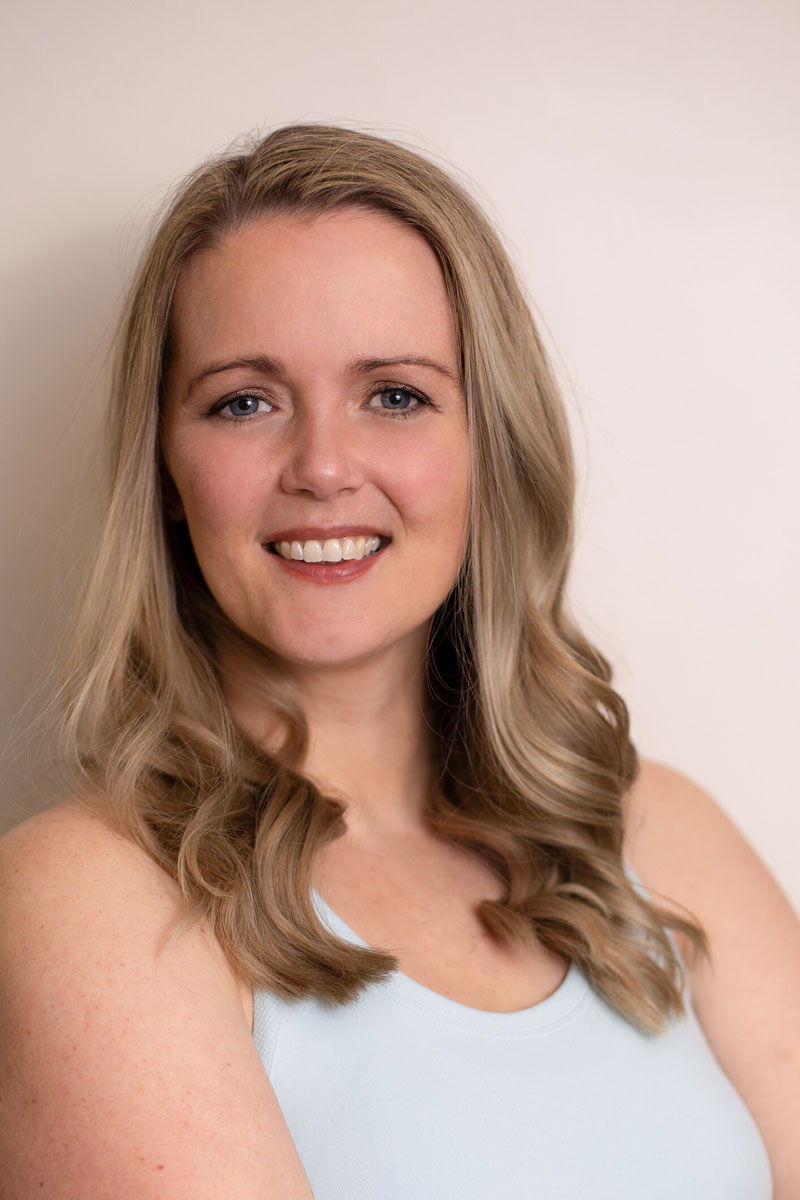 Hi I'm Carol and I've been teaching Pilates for 15+ years, I believe it's the perfect compliment to any lifestyle and that our bodies are wonderful amazing organisms that never cease to surprise and challenge us. I focus my classes on enjoyment, fulfilment and exploration of movement. My classes are all about what's right for you, the person doing the work. I really try to encourage you to seek the level that is right for you in the present moment whether that's strong and sweaty or slow and mindful. I truly believe that the exploration of the mind-body connection within the Pilates sphere can have life changing effects, there is something for everyone in reformer pilates. 
I have a particular interest in helping women and families through the pre and postnatal periods of their lives. Keeping up to date with recent research in the field and plenty of personal experience as I'm soon to be a Mum of 5! I look forward to welcoming you to my class.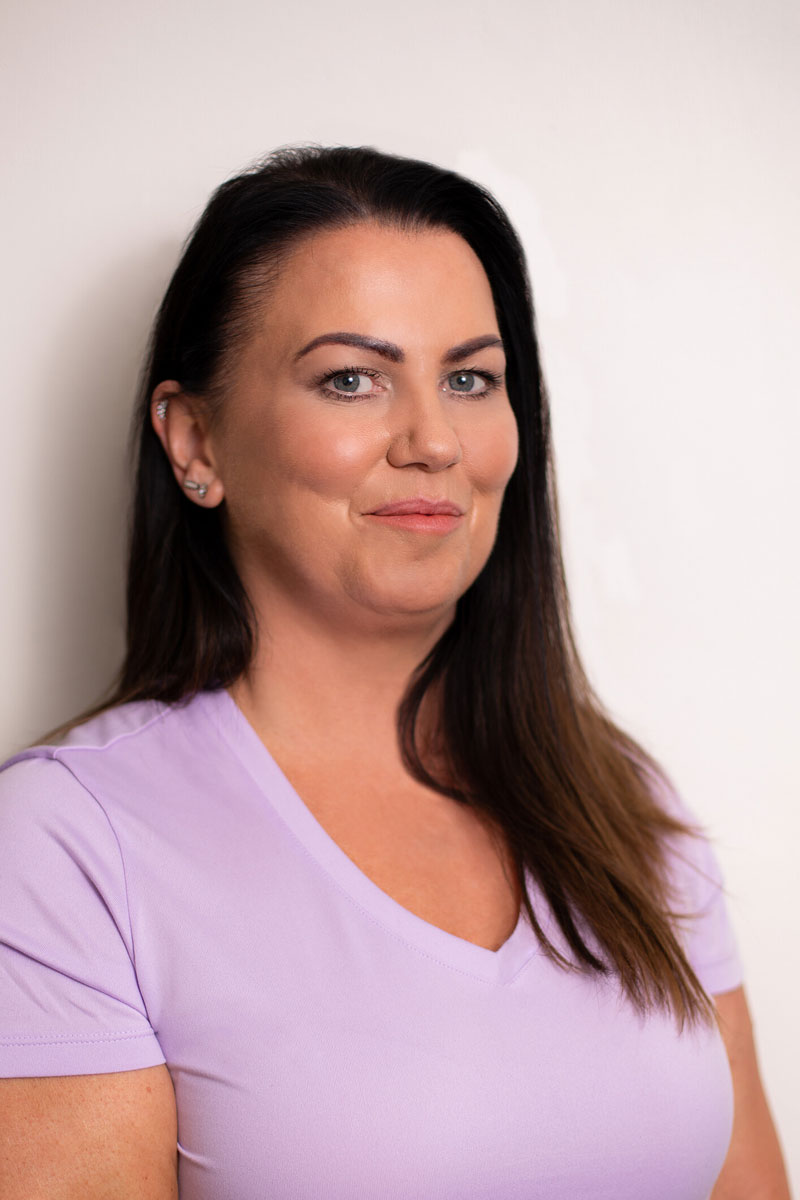 Clodagh's love of sport and being outside was one of the things that drew her to Physical Therapy. Her interest in mobility/movement and the positive effects on the body such as Pilates and NeuroKinetic Therapy and drive to learn more about these areas is what makes her a great Therapist. 
Clodagh started off studying business in college and went on to work as a Process technician but realised she had no interest or aptitude in electrical or mechanical engineering so started her studies with IAPT while working full time, as many do!
She says it was worth it now that she has been working as a Physical Therapist since 2005.
"I love seeing the positive effects on people as they realise what their bodies are capable of especially those post-surgery such as hip/knee replacements, and they regain confidence!!!" Clodagh explains.
She played camogie for years and hails from a large family that was always supporting GAA, camogie and soccer matches over the years. Interest in most sports so she has worked as a Physical Therapist for over 12 years with various GAA and rugby teams. She's happiest when outside even if it's raining!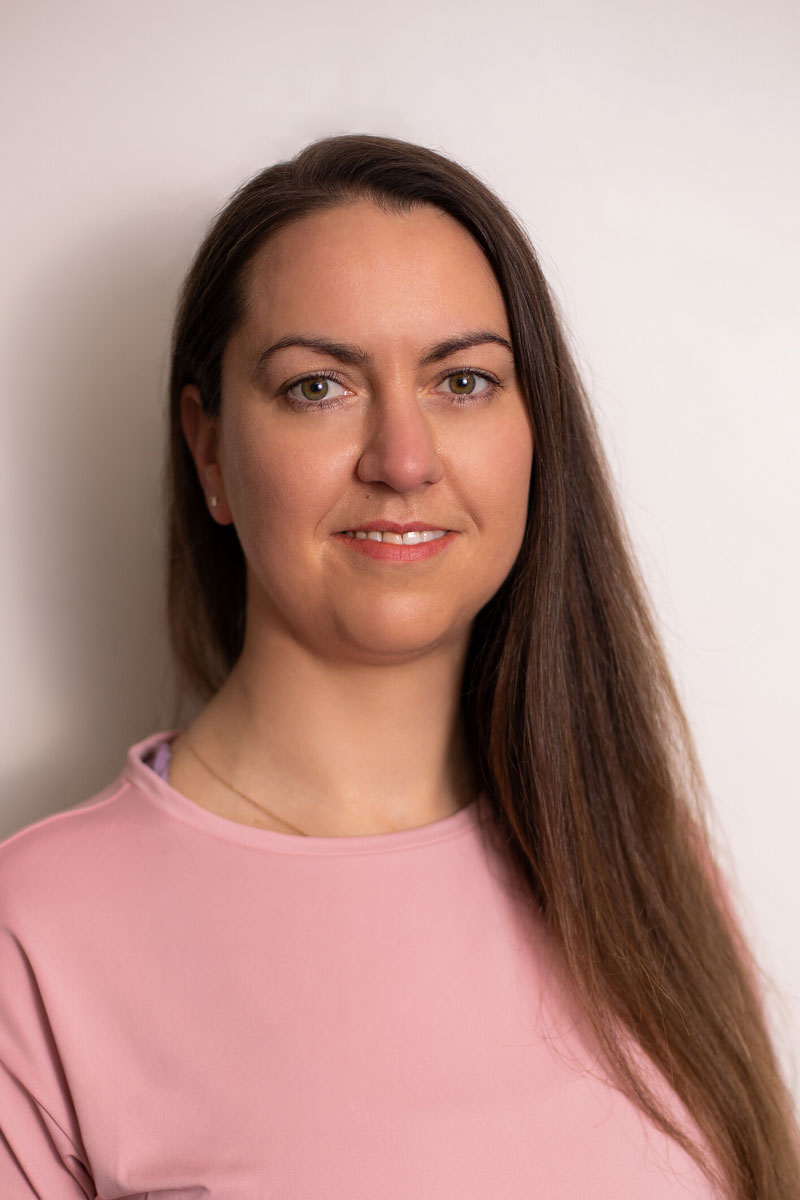 I'm Gabriela Zlotnicka, most of my patients and colleagues call me Gabi. I love the outdoors, especially mountain biking, hiking, skiing and walking my dog.  When I was a teenager I was a competitive volleyball player. I'm from Poland and qualified with a Masters degree in Physiotherapy there in 2009 with the University of Physical Education, Poznan. 
When I moved to Ireland I decided to continue my education and gained a degree with the Institute of Physical Therapy & Applied Science in Dublin.  I love educating myself and I spend a lot of time attending workshops, lectures and courses regularly to make sure I'm on top of all the best therapy techniques. 
I specialise in the recovery of musculoskeletal injury from sport injuries. I love helping people get back to the activities they love after an injury.  I have qualifications in dry needling, PNF and K-Taping. I'm a fluent English speaker, but I can also speak Slvackian and obviously Polish!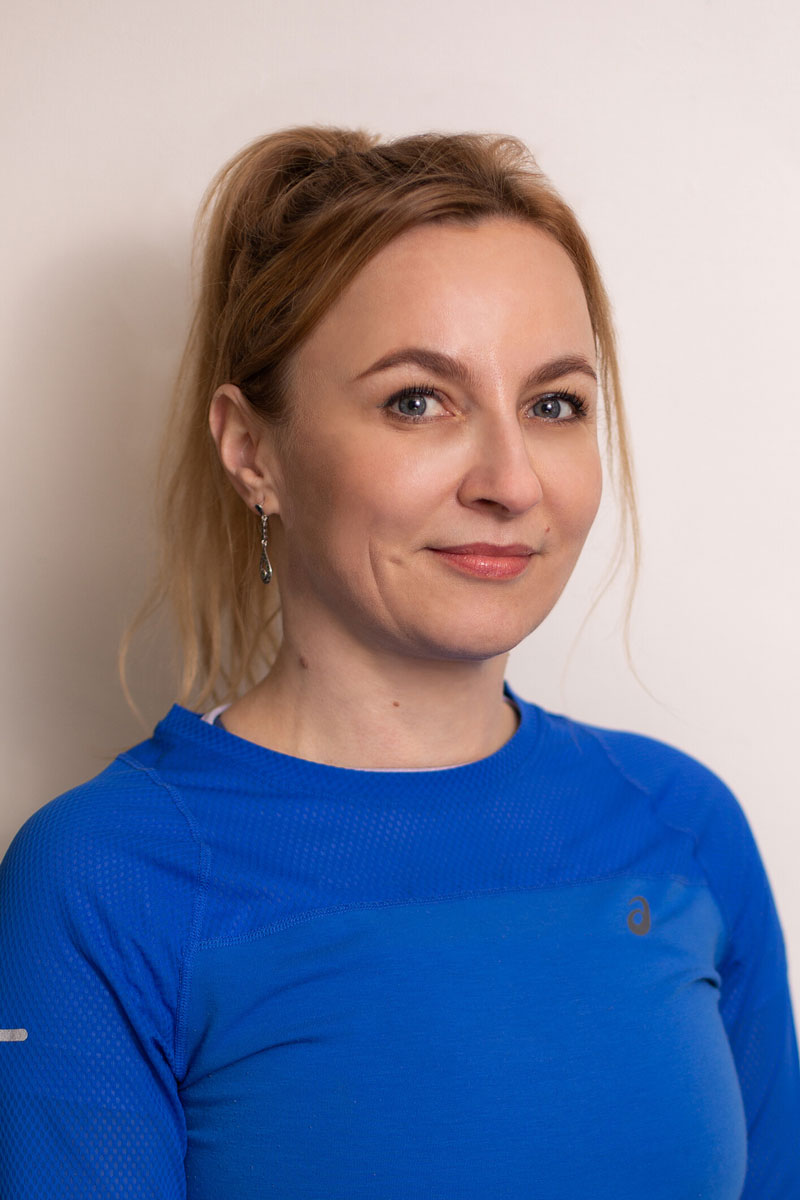 Dorota is a qualified Neuromuscular and Orthopaedic Sports Massage Therapist. She uses a wide range of soft tissue manipulative techniques including Soft Tissue Release, Muscle Energy Techniques, Sports Massage, Positional Release, Strain-Counterstain, Myofascial Trigger Point Therapy, Mechanotherapy, Cryotherapy and Mobilisation techniques and Dry Needling.
As an NMT, Dorota uses these techniques to eliminate chronic and acute pain that can be caused by ischemia, trigger point and nerve entrapment. These techniques improve flexibility and mobility within the body which has postural distortion and biomechanical dysfunction.
Dorota also holds a qualification in advanced Mat Pilates (Diploma) and is a certified Reformer 1 Instructor. She has worked in the sports and leisure industry most of her life and as a former runner loves treating sports injuries. Dorota believes her own personal experience has helped her to understand the specifics that cause an individual to become prone to limitations within the human body.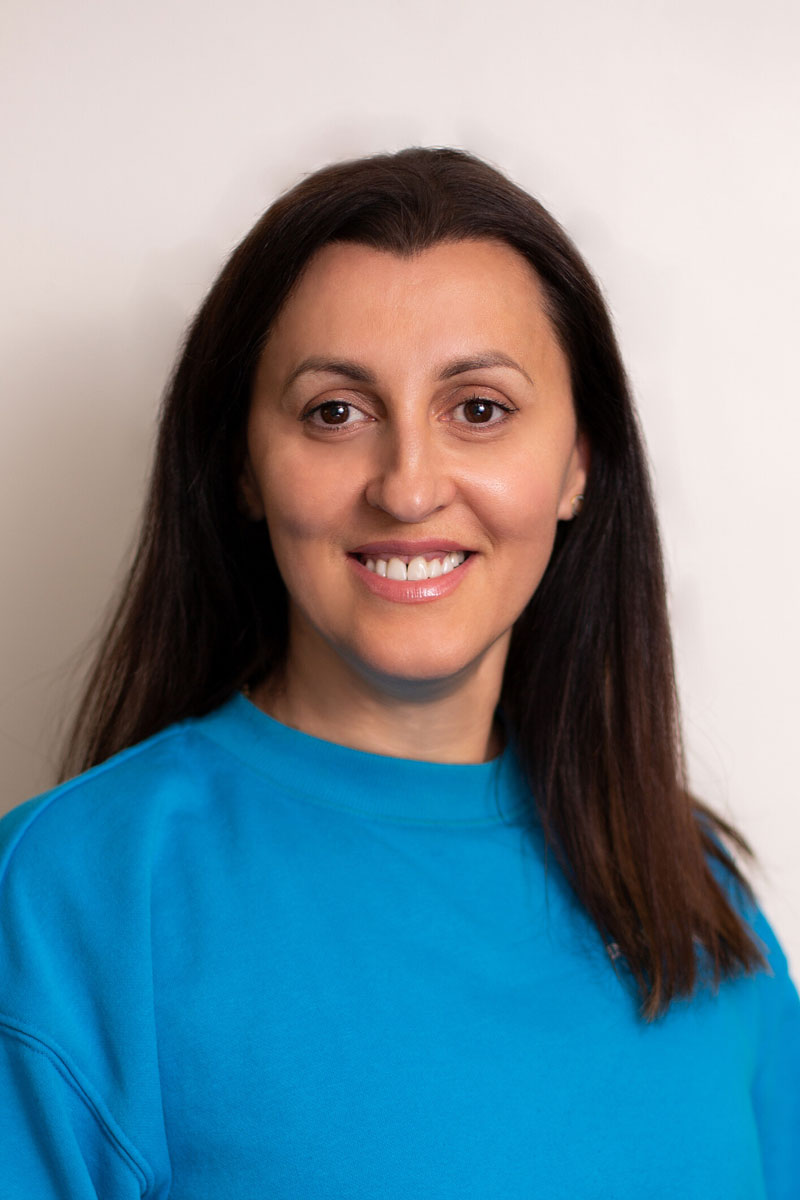 Hi, I'm Zoe. I discovered Pilates a few years ago to help me recover from spinal surgery. I had a discectomy which is where a part of the disc is removed because it's leaning on a nerve causing a lot of pain. I wanted to avoid more surgeries, so I started doing Pilates, I discovered that it not only helped my back, but improved my overall strength and flexibility, and gave me a more positive mindset.
In 2017 I decided to study Pilates to become a teacher, helping other people learn about Pilates and help them the way it helped me. More recently I have furthered my education and became a Reformer Pilates Teacher. I feel that movement is the key to self-care, and Pilates is a fantastic support for the body in everything we do in life. I really want my clients to have that positive experience I had with Pilates, so I bring that positive energy to all my classes.
When I'm not doing Pilates, I love to read, listen to music, and go for nice walks in nature.
I look forward to seeing you soon 
Approved By Major

Health Insurers
Treatments are provided by CORU registered therapists and approved by all major health insurance providers in Ireland.
Not sure where to start ?